Most of the books showcased here can be supplied direct from the author at the price shown, plus postage and packing within the country specified. For international deliveries, please contact us via the details on the Joining page.
Local delivery times should be within two weeks and individual authors will send signed copies at no extra charge. If you do not require this, you can buy direct through the main supplier link on the book images.
Featured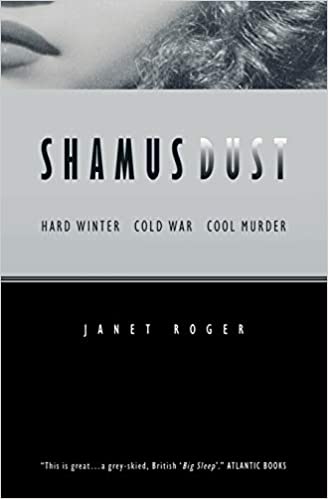 Shamus Dust: Hard Winter, Cold War, Cool Murder.
With a film-noir mystery in the Raymond Chandler style, the INCAs welcome Janet Roger to the group, with Shamus Dust.
Two candles flaring at a Christmas crib. A nurse who steps inside a church to light them. A bullet in a man's head in the creaking stillness before dawn, that the nurse says she didn't hear. It's 1947 in the snowbound, war-scarred City of London, where Pandora's Box just opened in the ruins, City Police have a vice killing on their hands. A spooked councilor hires a shamus to help spare his blushes. Like the Buddha says, everything is connected, so it all can be explained. But that s a little cryptic when you happen to be the shamus, and you're standing over a corpse.
Signed copies are not currently available, but the books can be obtained via the this link.